Welcome to my profile! Hopefully, you'll see something that piques your interest!

I will not ignore anything you have to say, whether question, comment, or concern. I will do my best to respond to everything that you say. It's only courteous, you know?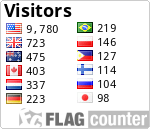 Crazy's Tumblr
Ask Chevy and Xander!


Favourite genre of music: Christian rock
Favourite style of art: Japanese manga
Operating System: I'm a Mac...
MP3 player of choice: hodge podge
Personal Quote: I'm doing it wrong...